Understanding the power of literacy [05-01-2023]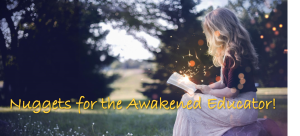 It is only fitting for the first installment of this blog series to establish a collective understanding of literacy, what it entails and why it is a valuable means for an individual's growth and expansion. Often literacy is referred to simply as one's capacity to read and write, and while this is true, it is cognitively speaking so much more. Literacy has been deemed one of the strongest predictors of success as it enables people to finish school, secure jobs, impact well-being and increase life satisfaction. If language is the instrument through which human collectives convey beliefs, values, traditions, events, knowledge and narratives they consider meaningful in understanding the world – in its written form this is history. Acquisition of a language requires one to discern phonemes (sound units) and attain a familiar phonemic awareness of sounds inherent within that language system. Reading proficiency allows an individual to become an autonomous learner – independently capable of accessing information that satisfies personal interests and  desires. Too often the pedagogic delivery in classrooms around the world treat a cohort of learners as a single unit – the nurturing of future community members capable of contributing and endowed with a set of prescribed laudable characteristics (not unlike the product output of an assembly line). However, each class is comprised of learners diverse in their life experiences, cultural capital, academic readiness, social awareness and perceived values. Explicitly teaching phonemic awareness has a direct and significant impact on children's reading development, considerably more than pedagogic strategies which rely upon memorization of vocabulary or focus on comprehension strategies alone.
Linguists estimate that the world's languages comprise 800+ phonemes or sound units (for a deeper understanding refer HERE).  Any given language will utilize a subset of these; the ability to hear and differentiate speech sounds (phonemes) allows us to acquire languages easily.  It is interesting to note that in their sensitive period, infants are capable of discriminating all…
"Babies all over the world are what I like to describe as 'citizens of the world.' They can discriminate all the sounds of all languages, no matter what country we're testing and what language we're using." ~ Patricia K. Kuhl
While this blog series and the "Marcus" texts referred to, focus on tools and strategies to enhance English literacy, this in no means suggests that the author considers English literacy as preferable or superior in any way, for literacy in any form, is a powerful enabler.  That said, from an historical context and based on the hegemonic structure of the global economy in place over the last few centuries, English has become the most widely spoken language worldwide including native and non native speakers.  Though there is no guarantee this trend will continue into the future (indeed change is the only constant), it does mean that a good amount of world literatures have been translated and are widely distributed in English, thus ensuring that readers around the world have access to cultural perspectives and points of view different from their own.
In the 1960's the children's books written under the pseudonym Dr. Seuss became a popular resource providing a creative, fun, and interesting way for children to play with sounds and learn about mapping sounds to print. These books were targeted for pre-Kindergarten – grade 1 students, for whom the frequent repetition of sounds not only help in mastery of this skill, but do so through engaging stories which used limited vocabulary—an ideal combination for beginning readers. Perhaps the publication success of the Dr. Seuss books combined with their efficacy in igniting that love of reading in children, was the catalyst ensuring that children's literature and language textbook publishers began consciously publishing a genre of materials that focus on a limited range of familiar vocabulary referred to as the Dolch Sight Words list.
2023 seems as good a time as any to reconsider whether limitations should continue to be applied as regards scope and range of vocabulary appropriate for elementary school readers.  Once a child has a strong phonemic awareness he/she no longer requires the same limitations – in fact, what at an early stage served to inspire the desire to read, could now be perceived as boring.  Most children (to be honest most people) do not necessarily find continued joy in what is familiar and comfortable – we are constantly wanting to expand and grow and demonstrate greater complexities of competence. That of course does not mean scaffolding be removed altogether – after all, we do not expect a child to go from learning to walk to immediately running marathons as this would not be a logical progression. Phonemic awareness, phonics skills (resource HERE) and syllabification of words (more likely to follow phonetic patterns than whole words) ensure that young readers have the capacity to independently decode and decipher pronunciation of new words not previously introduced. It is important to understand that decoding of new vocabulary is not synonymous to comprehension, but endows the reader with confidence to seek comprehension.
If you are a parent, mentor or teacher, I hope you will join me in re-igniting the love of reading among the children in your care. Please  feel free to introduce friends, family and colleagues to join as well. The blog entries that follow in this series will focus on introducing activities, tasks and resources you may use to assist you in this valuable endeavor.  Thank you for your interest, I look forward to engaging with you. If you have questions that you would like addressed in future updates, or experiences you would like to share with the community here I encourage you to leave your comments below.
The next update will be published on 1 June 2023!
Stay blessed,
L. Malungu