Parents & Educators – Stay tuned!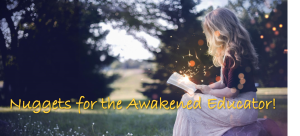 Dear Friends,
If you engage with young children and would like to assist in their literacy development, "Nuggets for the Awakened Educator" may be a valuable resource for you. This monthly blog will provide you with resources and suggestions that will help you assist young readers become confident in their independent reading skills. If you believe, as I do, in the power of knowledge to change reality, I welcome you to subscribe and engage with this valuable community of like minded educators.
The first Blog entry in this series will be published on May 1st, 2023.
Stay blessed!🌹
L. Malungu